Despite the lockdown, this year has been a busy one, with creative adjustments, new opportunities, and life changes for many. However, we are committed to delivering on our mission to create unique narratives of all kinds, and we want to share some details on two upcoming releases on which we are hard at work.
Watcher: A 3D Adventure Comic
Work first began on this genre-bending concept last year as a way to deliver a visual story directly from writer Adam Thede's fingertips to a mass audience. The story follows a knight-errant woman in a desolate landscape as she collects a certain type of companion and hunts for the mysterious source of supernatural effects on the world.
Rendering a comic in high-quality 3D is not unheard of, but it is highly unusual, so much has been learned along the way, from the best software for laying out panels to the limitations of our 3D software's capabilities. Nevertheless, the results have been highly satisfying, and we're confident that the first chapter of this journey will captivate readers everywhere.
Issue 1 of Watcher, titled "The Witch," is expected to be released digitally in early 2021.
Pleasure of the Hunt: A New Look at Noir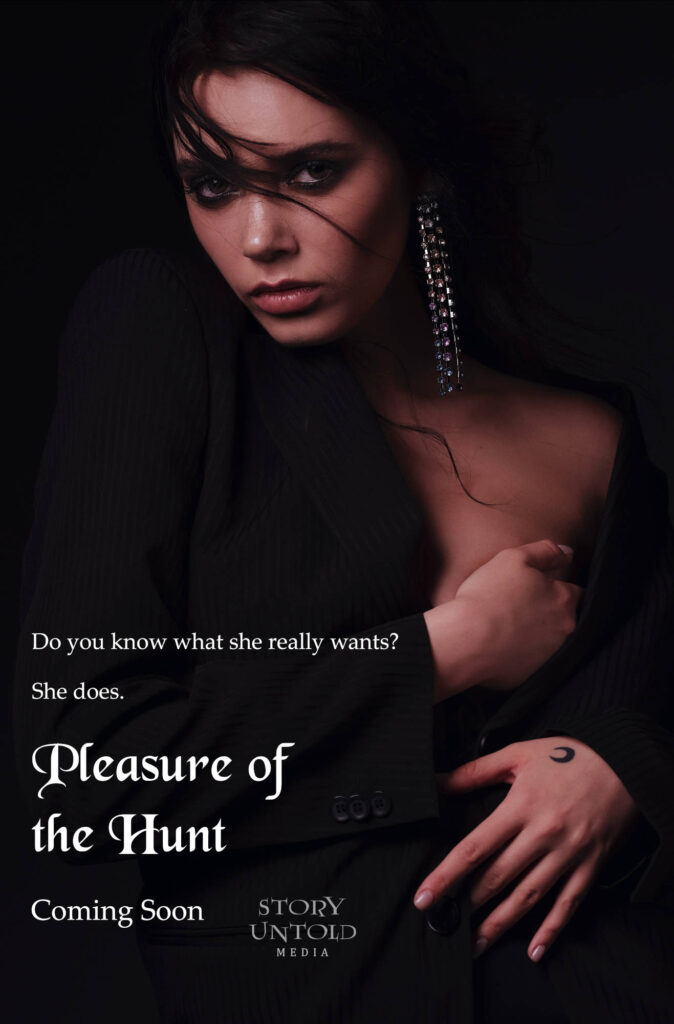 This short film was born of a vision developed for a series, and this brief glimpse serves as its teaser. Preproduction is underway for a December shoot and a selective release beginning in early 2021.
Young, fast-rising executive Ashton meets with a top-tier client late at night, but she isn't quite what he expected… in more ways than one. Stylish and sexy, Pleasure of the Hunt introduces a world of characters with surprising business to take care of.
Follow us on Instagram or Facebook to stay up to date on details and exclusive content as we approach the completion of both of these exciting projects.
Cover photo by Alexander Jawfox on Unsplash